Guatemala
Notes: Huge! Pineapple, fermented red cherries, toffee sweetness, green apple, spice

Process: Washed

Score: 87.5
Varietal: Pacamara

Altitude: 1500 - 1800masl
Please note price is exclusive of VAT and is subject to change with exchange rate fluctuations
View full details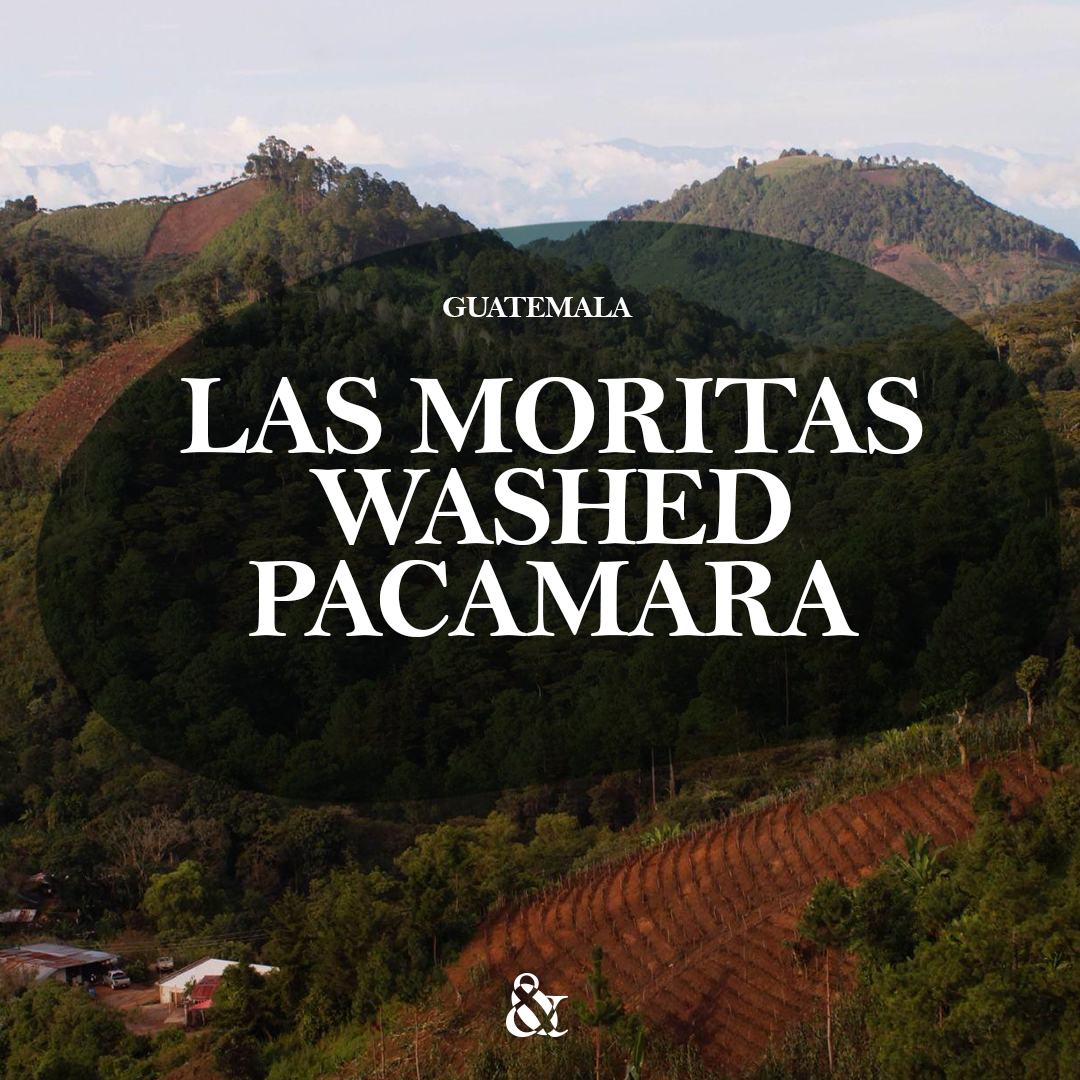 More About Las Moritas – Don Higinio Gomez
Don Higinio and his wife Doña Aura bought their first small plot of land in 1988, naming it San José Las Moritas. Las Moritas would be the first of many farms Don Higinio would acquire over the years. The first coffee seeds planted there were given to Don Higinio by his father. They began with less than a hectare of land, planting bourbon varietals and small trees. Every year they purchased more land for the farm. Now, Las Moritas has 70 hectares of land with 56 hectares devoted to coffee.

The shade trees are mainly ingas, pine trees, avocado trees, and natural forest. Spanning between an altitude of 1,200-1,800 meters with various types of terrain, soil, and climates, the land makes for diverse growing conditions. The soil is different in each area, influenced by the crop that was cultivated there before.

The yearly harvest begins on the first day of November in the lowest areas of land and finishes in April in the highest parts of Las Moritas.

Due to the dry climate, an irrigation system has been put in place that uses gravity to water the plants. It consists of reservoirs that use gravity to feed water into tubes that run between the lots of coffee.