Ethiopia
Notes: Peach, dark cherry, pineapple, lime, full and round with dark chocolate mouthfeel

Process: Washed

Score: 87.75
Varietal: Heirloom

Altitude: 2000 - 2100masl
Please note price is exclusive of VAT and is subject to change with exchange rate fluctuations
View full details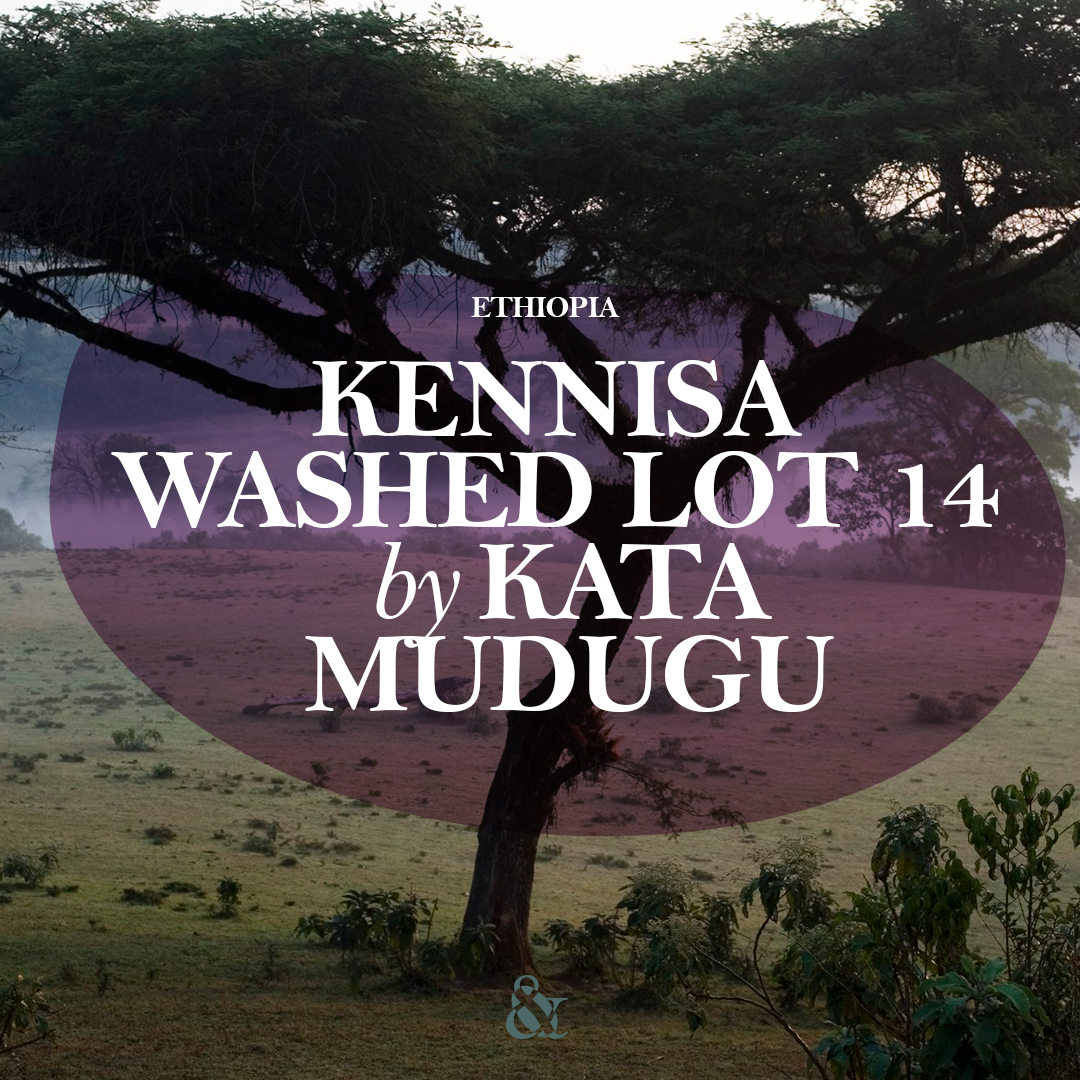 More About Kennisa Lot 14 – Kata Mudugu Union
This coffee has been produced by a relatively new formed cooperative called Kennisa, that is part of the larger Kata Muduga Union. 305 smallholder contributed to this lot. Most of the land on which the coffees is grown are located at an altitude of 2000-2100masl, important to the characteristic profile rich with floral notes, stone fruit and round citric acidity.
The member farmers who sell their cherries to the Cooperative often only have several hundred coffee trees around their homes, and perhaps up to a single hectare at most.

The lot is made up mainly the endemic landrace varietals (aka Heirloom) that has been passed down within the families throughout the years, the culture of ripe picking and a very clean process is paramount within this cooperative. On the day of picking the cherries are de-pulped, cleaned using an eco-pulper and the parchment coffee is then placed on beds where it is gently dried (shaded during the hottest parts of the day and moved frequently by hand).

From here the coffee is transported to the capital Addis Ababa as parchment. Once a purchase contract is in place the coffee it prepared for export using modern equipment that removes the parchment layer and grades the coffee by density, size, and an optical sorter.