Colombia
Notes: Pain au chocolat, cherry, mulberry, mango, orange wine, heavy cacao body

Process: Anaerobic, Natural

Score: 87
Varietal: Castillo

Altitude: 1700 - 1850masl
Please note price is exclusive of VAT and is subject to change with exchange rate fluctuations.
View full details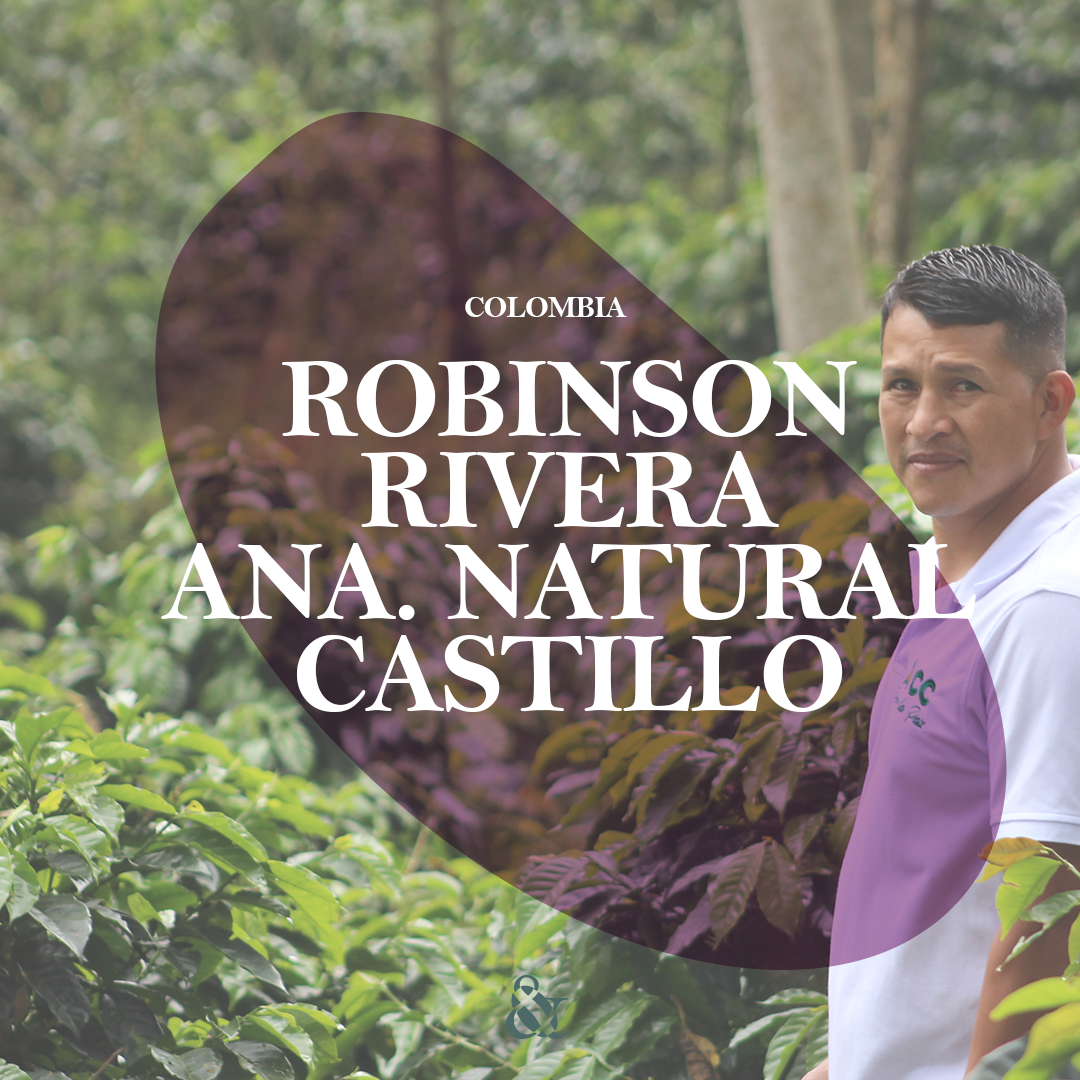 More About El Agrado – Robinson Rivera
This lot comes from producer, Robinson Rivera who's been growing coffee for 18 years. Harvested from the El Silencio farm, situated at 1700-1850masl that features just six hectares of coffee growing area producing castillo only.
Ripe cherry is picked then undergoes tank fermentation for 48 hours before being silo dried at 28ºC. Drying is paused 16 hours in and the temperature is raised to 37ºC until 20% humidity is reached. The cherry is then moved to sealed plastic drums where further fermentation takes place for 24 hours. Finally, the coffee is dried to 10% moisture in parabolic dryers.


Robinson is a member of the ACC group (Asociación de Caficultores del Centro del Cauca por la Paz), a non-profit organisation created in 2016 in Piendamó, Cauca working to improve quality with the goal of driving a social impact on the region. The association helps members with commercial strategies and crop improvement technology, with every member afforded the chance to experiment with innovative processes and fermentations.


The association has a storage facility in Piendamó. In this facility there is a coffee laboratory that has all the equipment needed for coffee selection and cupping. Last year 900,000kg of parchment coffee was bought, with 20,000kg scoring 86 points or higher. This lot sits firmly within that narrow 2% band.